WE ARE NOW PAYING $20/TON FOR NEWSPAPERS AND MAGAZINES
SECURE DOCUMENT SHREDDING

On-Site, Off-Site, or Drop Off Service Available
We have 4 shred trucks in our fleet that can provide your business with fast, economical, and secure (HIPAA compliant) document destruction. You can also bring your documents to our Loves Park location for shredding. The 100% destroyed paper will then be recycled.
Every 1 ton of recycled paper saves about 3.3 cubic yards of landfill space.

Servicing Local Businesses or Large Corporations
We buy large volumes of cardboard! Paper Recovery can handle all of your cardboard recycling, whether you are a local business or a large corporation with locations nationwide. We have the infrastructure to handle all of your cardboard recycling needs!
Recycling 1 ton of cardboard eliminates 9 cubic yards of landfill space.
SCRAP METAL & ALUMINUM RECYLING
For Businesses or Individuals. We Pay Cash!
Paper Recovery is offering cash for your trash! A trip to our Loves Park Recycling Center on Crest Hills Drive is the fastest, most convenient way to convert aluminum cans and all types of scrap metal into cash.
Metal is in limited supply as a global resource, which makes recycling critical!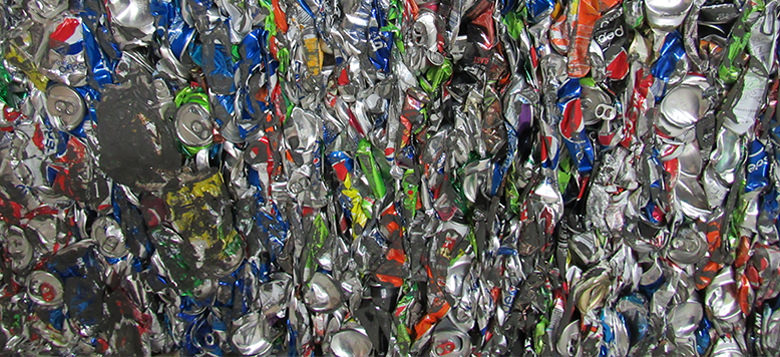 We Buy Large Volumes of Unneeded Paper Nationwide.
We have the infrastructure and capacity to purchase extremely large volumes of unneeded paper from paper suppliers or large corporate entities and then break it down for recycling. We keep the brand names of our customers discreet in order to protect their reputation.
Let us purchase your large volume of unneeded paper for recycling!
SECURE HARD DRIVE SHREDDING

For IT Companies, Businesses, and Individual Protection
We all know that computers become obsolete! How do you dispose of your old technology currently? If you are not shredding the hard drive, then your data could be stolen by the next person to get their hands on it. We provide 100% secure hard drive shredding that results in total destruction of the hard drive and data. We then recycle the shredded remnants.
Whether you have 1 hard drive to shred or many...
we will ensure the data is destroyed!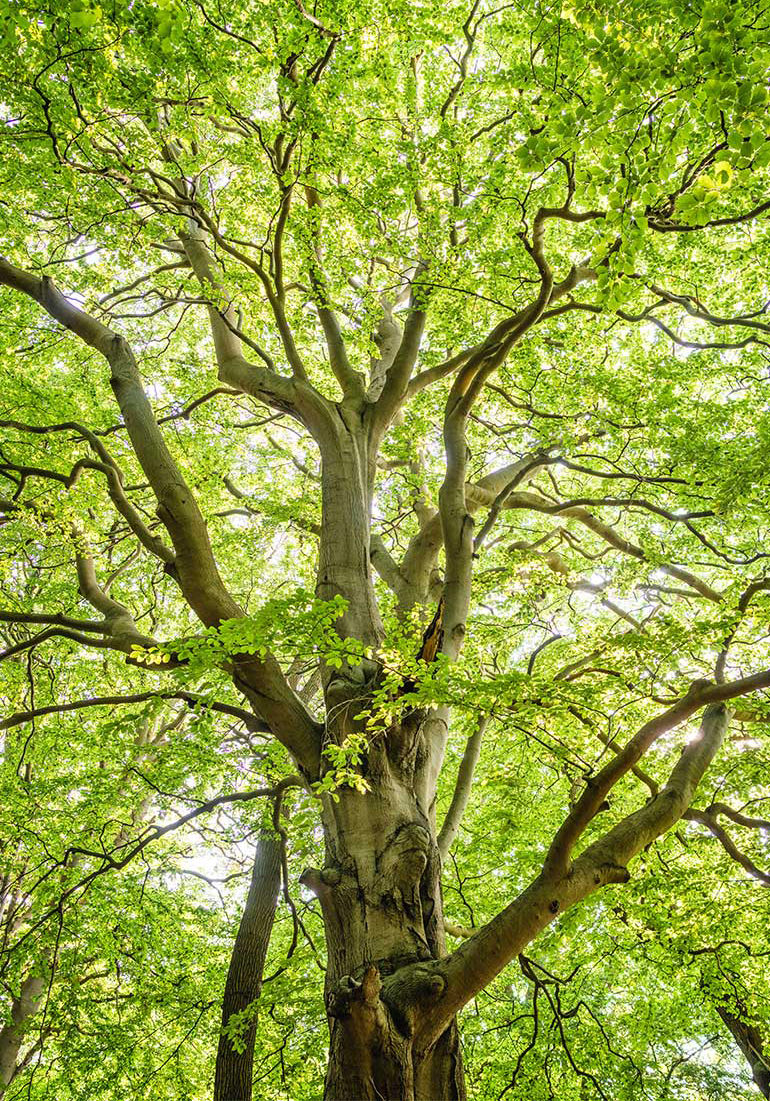 YOUR BUSINESS HAS A CHOICE WHETHER OR NOT TO
BE ENVIRONMENTALLY CONSCIOUS
However, what if there was a financial incentive in the form of a cost savings to your business or even an environmental cost savings? For example, if a business gives us approximately 10,000 pounds of recyclable material to process, Paper Recovery can make it equate to:
ENVIRONMENTAL IMPACT
FINANCIAL VALUE
83 TREES SAVED
$20,750
34,090 GALLONS OF WATER
$153.41
19,967 KW OF ENERGY SAVED
$1597.36
292 POUNDS OF POLLUTANTS KEPT
OUT OF OUR ATMOSPHERE
$1460
24 CUBIC YARDS OF LANDFILL SAVED
$1200
TOTAL SAVINGS:
$25,160.77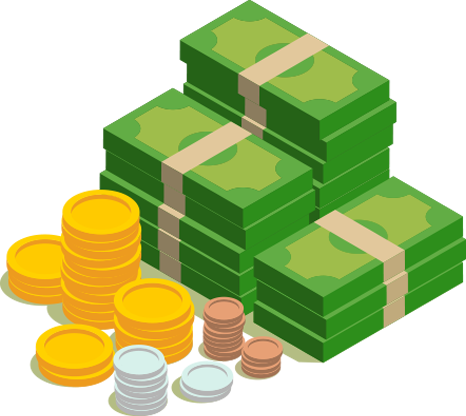 Need a little extra spending money? A full tank of gas? Dinner and a movie for two this Friday night? Maybe you didn't know it, but there's gold in your garage, cash in your closets, and 'bling' in your basement! That's because Paper Recovery is paying top buck for your scrap, including: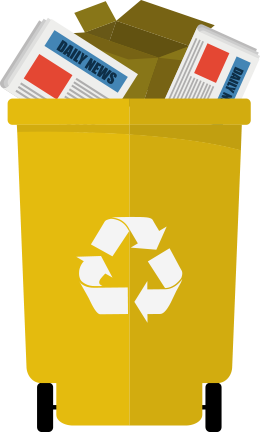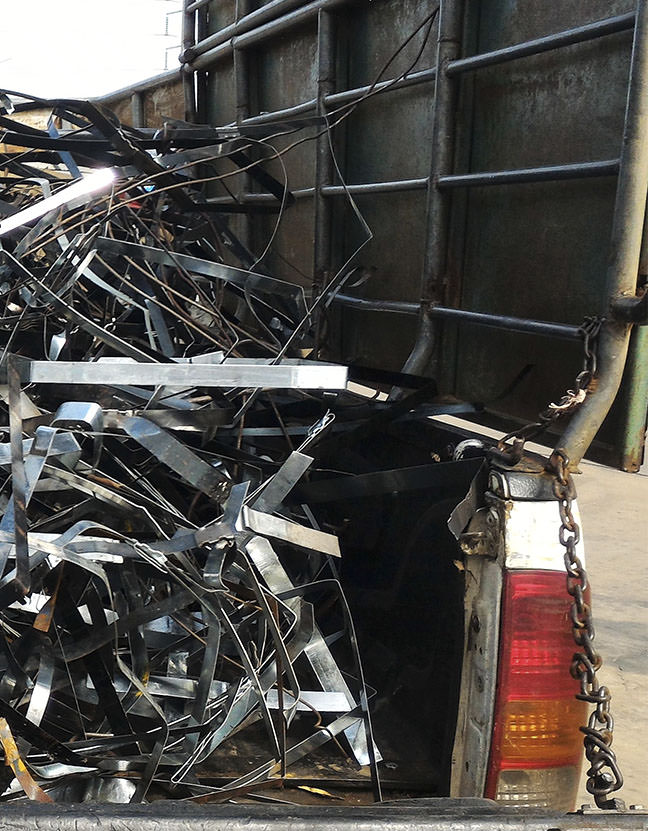 WE WELCOME ALL SCRAPPERS!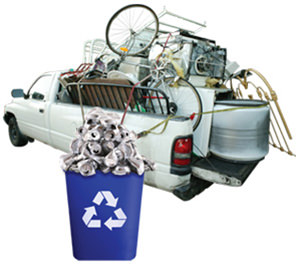 If you are a full time scrapper, or even a scrapper as a part time hobby, we welcome your truck loads! Because of our competitive payout rates, we have scrappers that travel to us from all around the Northern Illinois and Southern Wisconsin region.
Paper Recovery reserves the right to change prices at any time due to market conditions.

| | |
| --- | --- |
| Monday | 8:00AM-4:00PM  (metal buyback closes at 3:30) |
| Tuesday | 8:00AM-4:00PM  (metal buyback closes at 3:30) |
| Wednesday | 8:00AM-4:00PM  (metal buyback closes at 3:30) |
| Thursday | 8:00AM-4:00PM  (metal buyback closes at 3:30) |
| Friday | 8:00AM-4:00PM  (metal buyback closes at 3:30) |
| Saturday | 8:00AM-12:00PM  (metal buyback closes at 11:30) |
| Sunday | Closed |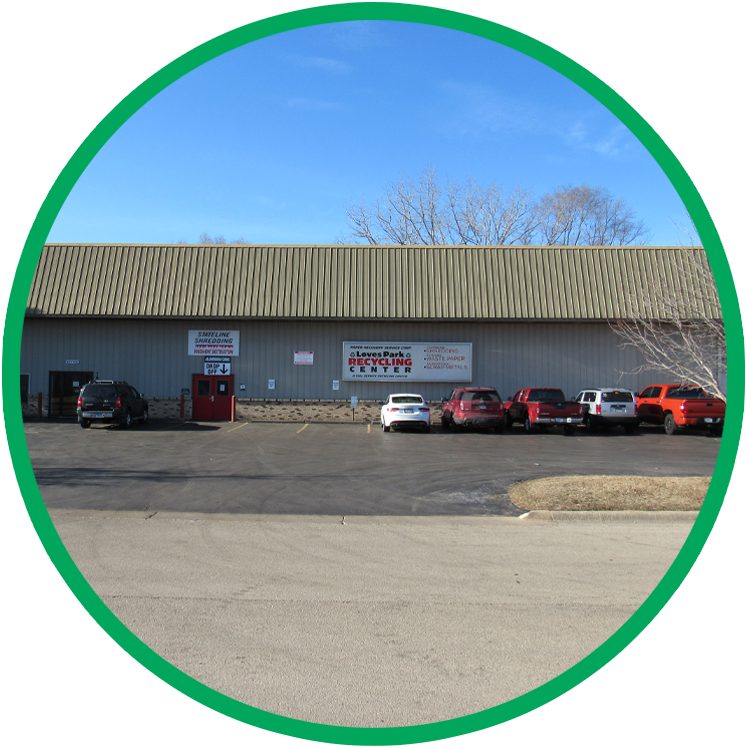 7972 Crest Hills Drive
Loves Park, IL 61111
Phone (815) 636.2329
OPEN TO THE PUBLIC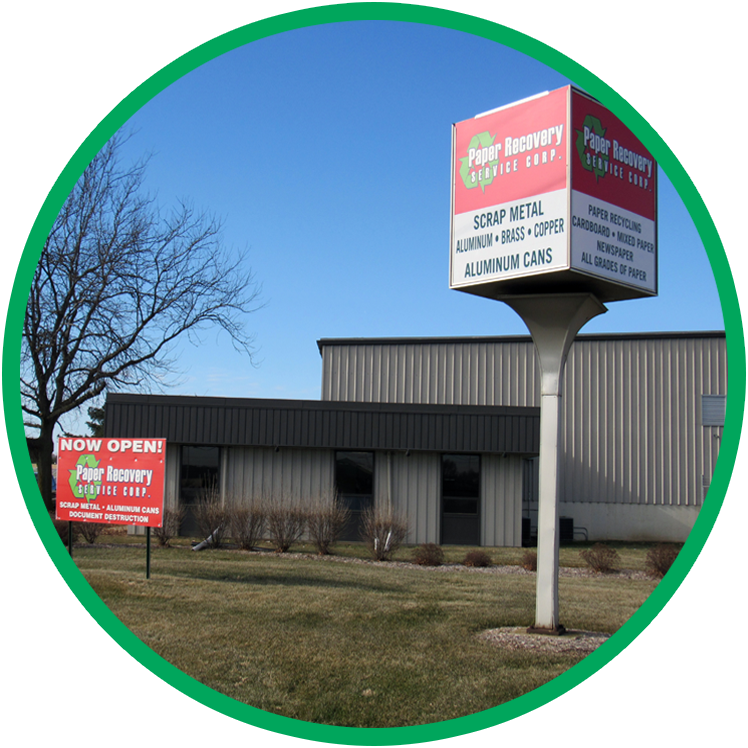 10400 N. 2nd Street
Machesney Park, IL 61115
Phone (815) 636.2329