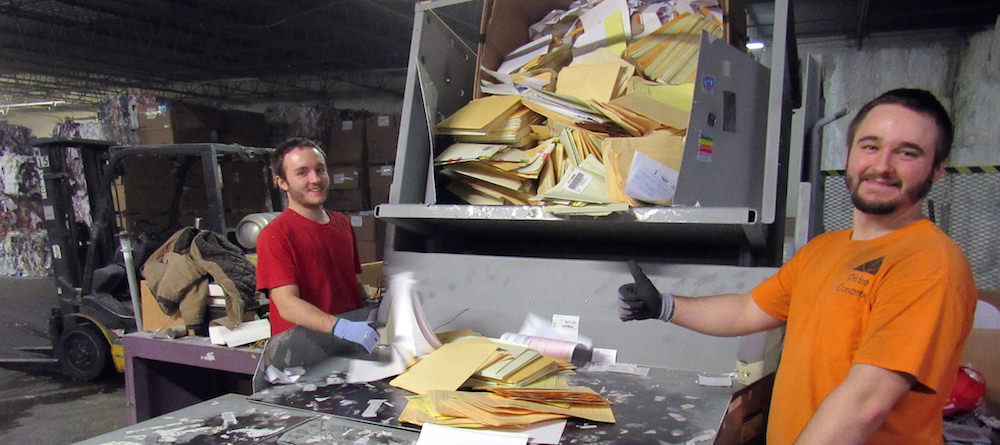 It's a fact: the trash is considered by business espionage professionals as the single most available source of competitive and private information from the average business.
That's why more businesses are recognizing their exposure, and coming to Paper Recovery for help.
We meet the industry's most rigorous standards for a secure destruction process, particularly in critically important areas such as operational security, employee hiring and screening, the destruction process, responsible disposal and insurance.
Here's what we offer:
COST SAVINGS: For most businesses, and even individuals, the typical office shredder just doesn't cut it. Compare the cost of operating an office shredder vs. Paper Recovery…
SECURITY: We guarantee confidential document destruction and provide a Certificate of Destruction for each and every job.
CONVENIENCE: We can install, maintain and pick up a system of secure document storage containers for use in collecting all types of recyclable paper materials at your site.
We also offer CONFIDENTIAL SHREDDING at our facility. Bring your material in for destruction and view your documents being shred in seconds.
AAA NAID Certified