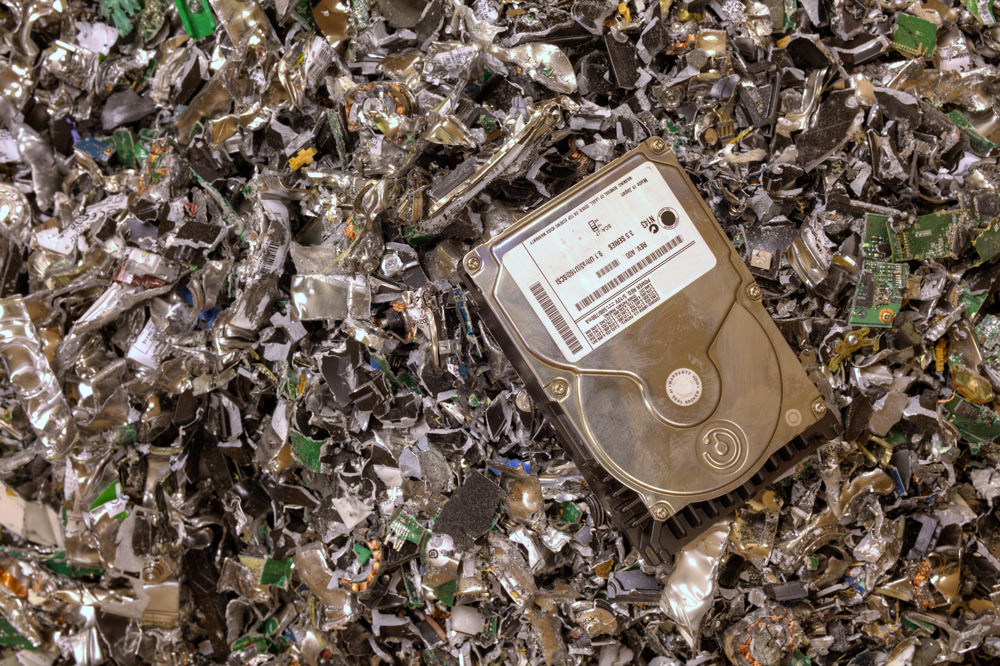 Are you looking for confidential hard drive shredding services at an affordable rate? If so, Paper Recovery wants to provide convenient hard drive secure shredding for individuals and businesses. With two locations around the state lines, we have become a leading hard drive shredding company. In 1994 we opened, and as a family owned business we have expanded over the years and now offer hard drive shredding services. Many customers in DeKalb appreciate our hard drive shredding along with the efficiency and friendliness found at Paper Recovery.
DeKalb Hard Drive Shredding Services
Paper Recovery will take good care of you with a quick response to your hard drive shredding needs. The ideal Illinois community of DeKalb is named after a French war hero. DeKalb has 43,862 residents who call the city home and the city is nicknamed 'Barb City.' When you are looking for trusted hard drive shredding services, make sure you contact our team of professionals. Paper Recovery is a trusted hard drive shredding company with over 20 years of experience and now provide you with the money smart, hard drive secure shredding.
DeKalb Hard Drive Shredding Company
If you need hard drive shredding done quickly and correctly then give the team at Paper Recovery a chance to show you why we are the leader in sensitive information hard drive shredding services. Our goal as a hard drive shredding company is to make sure you get the affordable hard drive secure shredding that protects confidential information. Get a quote on hard drive shredding services by calling (815) 636-2329. We allow you to bring in old computers, laptops and monitors and other computer components.
DeKalb Hard Drive Shredding | DeKalb Hard Drive Shredding Services | DeKalb Hard Drive Shredding Company | DeKalb Hard Drive Secure Shredding