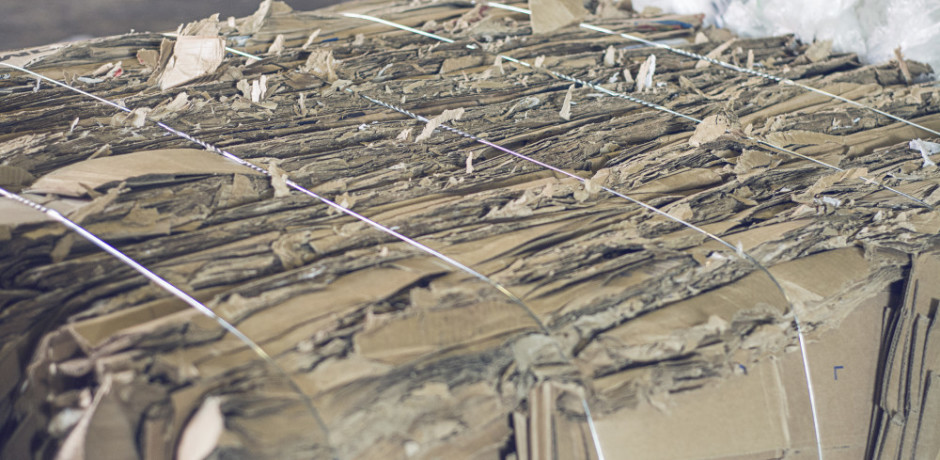 Recycling is one of the best ways to help preserve our planet resources and at Paper Recovery Service Corp. we believe in the cycle of reduce…reuse…recycle. We want to help you adapt ecological practices that reduce waste and reuse materials. It is estimated that paper recycling can avoid the harvesting of 20 million acres of forestland. Paper Recovery offers a convenient way for manufacturers, retailers, professional services and even individuals to economically carry out their cardboard recycling, occ recycling, paper recycling and corrugated recycling. Paper Recovery has no volume limit and is a great source for cardboard recycling, paper recycling and occ recycling. Freeport customers see how dedicated our family owned business is to customer and environmental care.
Freeport OCC Recycling
There are state and federal laws in place for disposing of sensitive information and Paper Recovery follows regulation standards and laws for sensitive information paper recycling. Paper Recovery is the right choice for manufacturers, retailers, professional businesses and individual's for cardboard recycling, paper recycling and occ recycling. Freeport, Illinois is the largest city and county seat of Stephenson County. Freeport has over 25,000 residents and is known for holding the Lincoln-Douglas debate. If you're looking for the easiest and most useful corrugated recycling, paper recycling and cardboard recycling then Paper Recovery is the perfect option.
Freeport Paper Recycling
Even though Paper Recovery had humble beginnings in 1994, the customer service of 'treating people right' made Paper Recovery a rapidly growing and well respected business. We even offer on-site shredding services with a truck that can handle paper recycling at 7000 lbs. an hour. Paper Recovery has grown exponentially over the past 20 years and now employs 50 semi-trailers, 1 fast shred truck, 3 semi-tractors, 15 forklifts and 3 shredders along with other equipment. You have our promise that all cardboard recycling, paper recycling, occ recycling and corrugated recycling will take place under 48 hours and often same day. Contact Paper Recovery Services Corp. with questions or an evaluation of your recycling requirements.
Freeport Cardboard Recycling | Freeport OCC Recycling | Freeport Paper Recycling | Freeport Corrugated Recycling | Freeport Cardboard Recycler