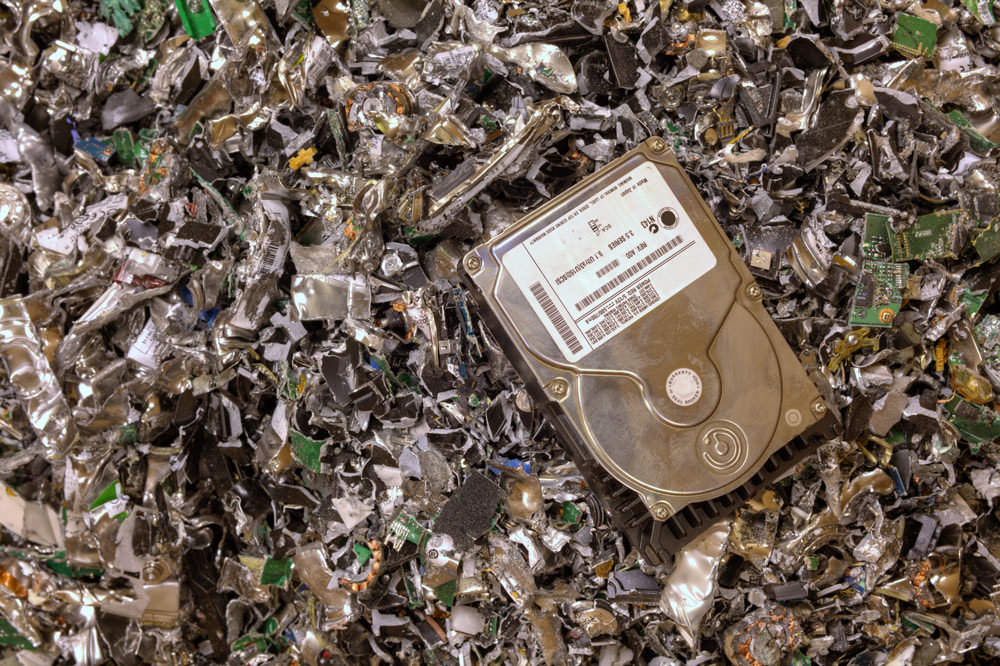 Since 1994, Paper Recovery has specialized in hard drive destruction services, a process that permanently destroys any files stored on computers and electronic devices. Professional hard drive destruction eliminates access to confidential information, protecting businesses and individuals from identity theft and data breaches. What is important to remember is that it is not enough to erase information from a drive, data on a wiped drive can still be accessed by hackers and others skilled in information retrieval. Paper Recovery will guarantee our hard drive destruction services with a certificate of destruction, ensuring your data cannot be accessed.
Freeport Hard Drive Destruction Services
In the middle of a rural America yet close to several of the Midwest's most progressive big cities is Freeport, the county seat of Stephenson County, Illinois. Well known for hosting the second Lincoln-Douglas debate of 1858, Freeport today provides its more than 25,600 residents with a myriad of choice to enhance their professional and personal lives. Paper Recovery offers a solid electronics and hard drive destruction program that meets the community's disposal needs, in a secure, efficient and green manner. Our Freeport customers count on us for convenient and economic hard drive destruction services.
Freeport Hard Drive Destruction Company
The amount of information and data that is kept on computer hard drives today is unprecedented in history. Mitigating the risks related to identity theft is a growing concern, Paper Recovery is helping businesses and individuals alike with hard drive secure destruction services near Freeport. We are the preferred hard drive destruction company that has your security at heart. There are many ways to destroy hard drives depending on your security requirements, and we have the machines to complete any hard drive destruction effectively and efficiently. Call us today at (815) 636-2329 to see if hard drive secure destruction is right for you.
Freeport Hard Drive Destruction | Freeport Hard Drive Destruction Services | Freeport Hard Drive Destruction Company | Freeport Hard Drive Secure Destruction