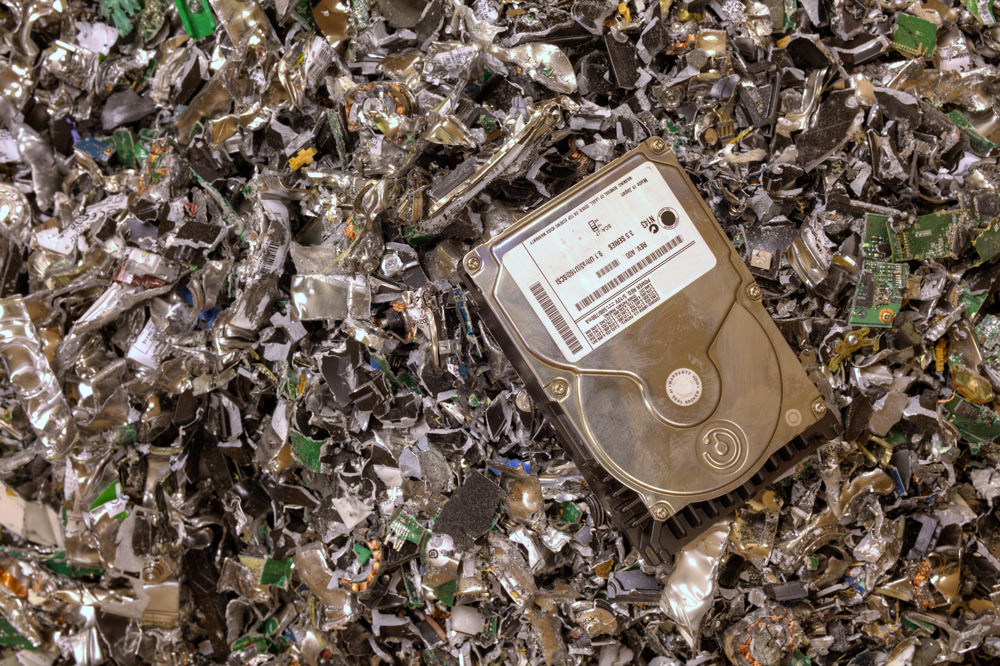 Don't get left with unprotected personal information when the right choice for secure hard drive shredding is with Paper Recovery. Since 1994 we have been committed to being the best family owned and operated recycling center in the state line area. We may have been thought to be ahead of our time, but today many find our hard drive shredding services extremely timely. For your hard drive secure shredding make Paper Recovery your only choice. As a leading hard drive shredding company many customers in Rockford recommend us to businesses or individual hard drive shredding.
Rockford Hard Drive Shredding Services
We hold the highest industry standard for hard drive shredding. When you use Paper Recovery, you can guarantee confidential and protected hard drive shredding services. Rockford, Illinois is a city of historical significance in the industrial development of the area. Today Rockford is the largest city in the state outside of Chicago with 147,051 residents. With a town this size we know there is a need for a hard drive shredding company who can provide affordable hard drive secure shredding. Paper Recovery is looking forward to providing you with the service you deserve.
Rockford Hard Drive Shredding Company
We take your privacy serious which is why we offer confidential hard drive shredding. Whether you are an individual or corporation, we have the hard drive shredding services you need to protect personal information. Paper Recovery is the hard drive shredding company you can depend on to have convenient hours along with a hassle-free hard drive secure shredding process. Paper Recovery can be reached six days a week by calling (815) 636-2329 or stop by for your recycling needs.
Rockford Hard Drive Shredding | Rockford Hard Drive Shredding Services | Rockford Hard Drive Shredding Company | Rockford Hard Drive Secure Shredding