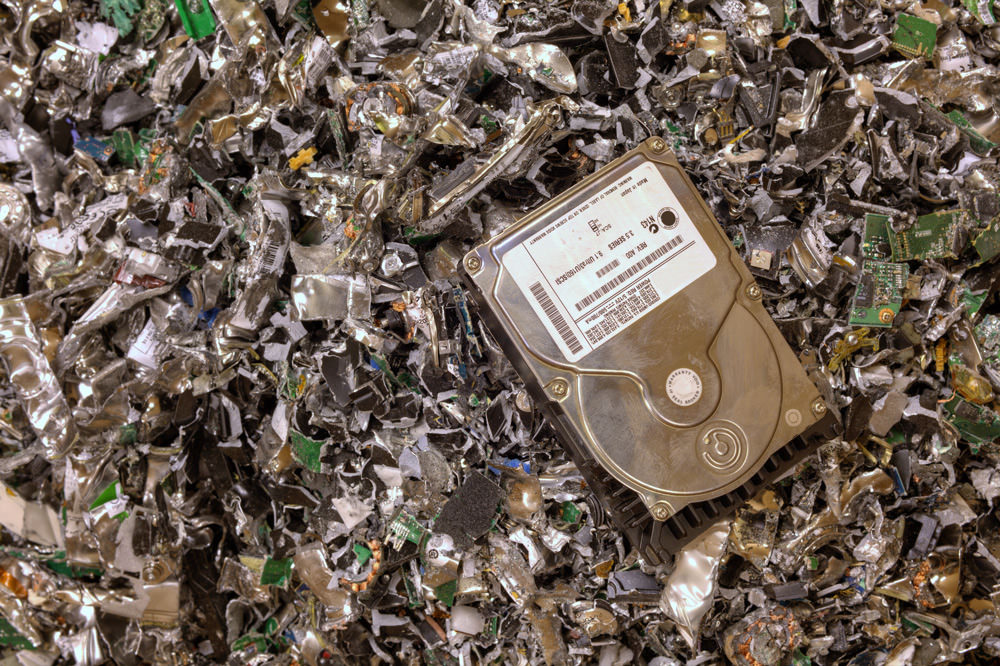 Containing a wealth of useful recyclable materials, hard drive recycling should be near the top of your list. Paper Recovery is the reliable hard drive recycling company near Rockton and we are who to call. Sometimes your equipment might have important data stored on it, and Paper Recovery takes hard drive secure recycling very seriously! Every piece of equipment that is entrusted to us is meticulously managed, and our hard drive recycling services process is always available for our customer's inspection. We have an excellent track record of integrity and risk minimization, and we have a solid reputation with our hard drive recycling customers.
Rockton Hard Drive Recycling Services
Located in the scenic Rock River Valley in Winnebago County, Illinois is the relaxing village of Rockton. Rockton is a treasure waiting to be discovered! From the quality schools, the culture, the business opportunities, the beautiful countryside, and the small town charm, Rockton is a unique community and a place the nearly 8,000 residents are proud to call home. Nearby Rockton is the well-respected hard drive recycling company of Paper Recovery providing hard drive recycling and destruction services since 1994. If it can be recycled, we can provide the services necessary to make it happen!
Rockton Hard Drive Recycling Company
Don't throw out that old computer, laptop or hard drive! The proper and secure disposal of old hard drives is important for the protection of your personal information and the environment. Hard drive recycling plays a crucial role in keeping hazardous materials out of landfills and to prevent environmental contamination. Paper Recovery specializes in ecologically friendly hard drive recycling services that comply with all legal regulations and data protection legislation. Hard drive secure recycling services protects your company from incurring fines for improper disposal of electronics, including hard drives, so call Paper Recovery today at (815) 636-2329!
Rockton Hard Drive Recycling | Rockton Hard Drive Recycling Services | Rockton Hard Drive Recycling Company | Rockton Hard Drive Secure Recycling