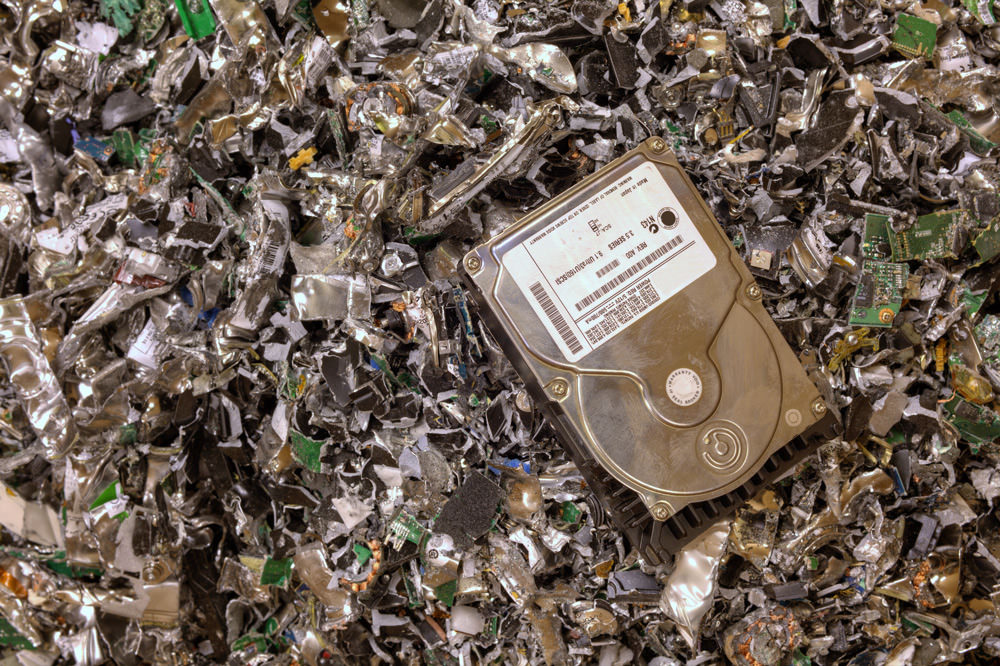 It often seems that technology becomes obsolete quickly, leaving you or your business with the challenge of replacing and disposing of outdated equipment. That is where Paper Recovery, the hard drive recycling company comes in. We are the most trusted and reliable hard drive recycling services near South Beloit. Since 1994, Paper Recovery has grown its recycling service to include not only hard drive recycling and destruction but also recycles most metals as well. Hard drive recycling services are essential to the environment. Electronics often contain elements such as lead, mercury, nickel and cadmium that must be disposed of properly.
South Beloit Hard Drive Recycling Services
Located near the border of Illinois in Winnebago County is the city of South Beloit on the scenic Rock River. South Beloit is a great place for its nearly 8,000 residents to live, work, learn and play due to the reasonable housing costs, and friendly prosperous community. Providing hard drive recycling services for residents and companies, Paper Recovery is pleased to contribute to the sustainable efforts and growing commerce of South Beloit and the surrounding communities. We guarantee you will be impressed by the integrity and dependability of Paper Recovery's hard drive secure recycling process and prices. Call us today at (815) 636-2329 for information.
South Beloit Hard Drive Recycling Company
Electronic waste is a significant problem in many communities. Helping to mitigate this problem are the hard drive recycling services of Paper Recovery near South Beloit. Before you discard your old personal or outdated business hard drive or computer, it's important to be sure any personal or sensitive data has been removed by a reputable hard drive recycling company like Paper Recovery. If you don't want to go through the hassle of disassembling the computer for hard drive recycling, you can bring your whole computer to Paper Recovery. We are the experts in hard drive secure recycling and will provide you with a guarantee of destruction as well.
South Beloit Hard Drive Recycling | South Beloit Hard Drive Recycling Services | South Beloit Hard Drive Recycling Company | South Beloit Hard Drive Secure Recycling